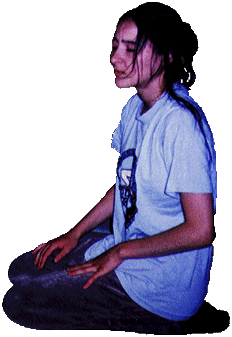 fear of flight (11/23/94)
to let you be
was more than I could handle
as my fears
subsumed
whatever understanding
your signals
now decoded
left me afraid
of flight
no faith
in bond
but rather
fear of flying
i guess
too many people
leave me standing
alone
but
the more
i reach for you
the less
you want to stay
i can realize
this and more
that seems strained
you knew
but now
i have learned
better
to know
your heart-signs
pleas and plause
yes, I knew,
and I punished you
because
you wanted to leave
newfound faith
hope
in this heavy heart
remains
that your patience
will for me provide
a chance
to let you breathe.
perception
is one half
that allowance
must complete
I can not
confront
your fears and aversions
speaking
from the midst
of mine.
my clarity of vision
extends
so well
beyond myself
but here
is where
I fight and lose
against those
who would love me
who would be there
who can't break through
my strong sense of self-
righteousness
somehow a human disease
wisdom
solely beyond personal periphery
leaving loners
stranded, mired
in their pain pool
perceptive souls
of wit and grace
who can't see the nose
in front of their face.
- J. Hall
---
justin's links by justin hall: contact