Pictures from Japan's Tsukiji Fish Market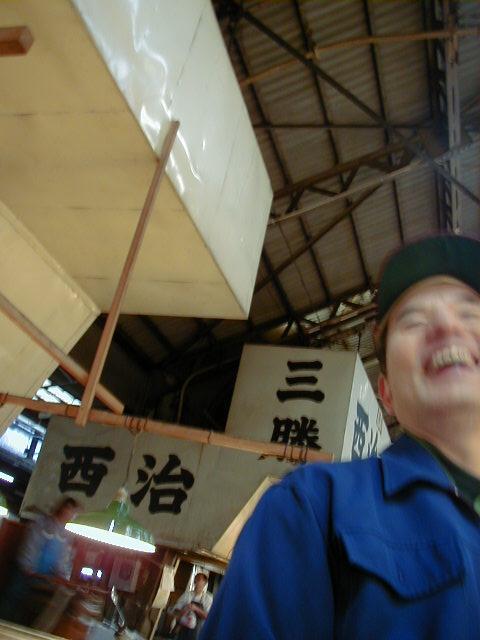 I was paused at one point looking around and a fish wholesaler offered me a piece of chocolate from the box of chocolates he was offering around to his co-workers. I took a piece and we tried to talk. My Japanese was worse than his English, but not by a whole lot.
He saw a man standing down the asile who he called an "English Teacher" and he called him over. I ended up talking to the guy for a few minutes. He works with the company that manages Tsukiji - fish inspectors and regulators I guess. He told me some about the layout and operations. He told me about his daughter who moved to Michigan to go to college; now she lives there. He hasn't been to visit her yet.
While we were talking I snapped these photos without his permission. I feel a little bad about that; I hope it's okay.
| | |
| --- | --- |
| Previous: | Next: |
Full Tsukiji Thumbnail Index
justin's links by justin hall: contact