Pictures from Japan's Tsukiji Fish Market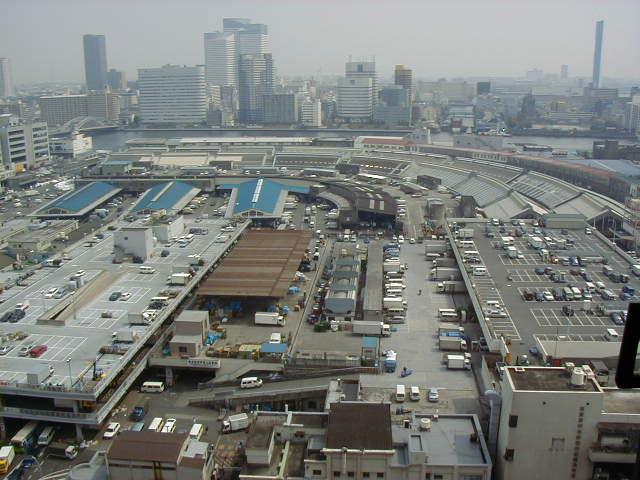 Three blocks of wholesale fish. The curved part at the top is the legnthy asiles I explore below. The square buildings toward the bottom is where the purchased fish is boxed and shipped off to hotels and restaurants.
View from the Asahi Shimbun. Thanks Hattori!
| | |
| --- | --- |
| | Next: |
Full Tsukiji Thumbnail Index
justin's links by justin hall: contact