I'm overdue for an update here! I posted my last update for my Patreon followers only in June, and didn't re-post it here until September. I am grateful to folks who would pledge their money towards the production of my future videos, and perhaps early access to my writing is a reward in lieu of new moving pictures.
This summer I haven't produced any videos, because I've been working on a documentary about my first 20 years online. I don't have a title yet, but I do have 35 minutes of edited footage. Here's a 40,000x speed preview of what I have so far: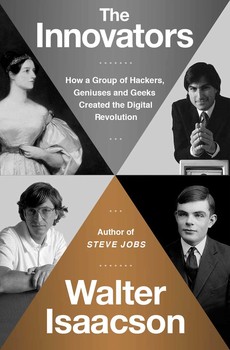 I have reason to believe I may make an appearance in Walter Isaacson's upcoming book The Innovators. He's including some history of the early web and he interviewed me about my work on this web site, and my work at HotWired (just before I turned the camera back on him, almost a year ago: Video Walter Isaacson: Storyteller Preacher Manager).
When Isaacson's book comes out in early October 2014, if anybody says "whatever happened to that web geezer Justin Hall," I'd like to have some hard-earned online wisdom to share with them. I'm 70% done with a short documentary I look forward to sharing free online.
My deadline for this documentary was originally mid-September, to show at the XOXO conference - a celebration of independent internet-enabled creativity. Well, they were nice enough to give me a speaking slot and not a film screening. I have a speech to give this Sunday, and a film to finish for early October.
The last time I gave a speech was at the Game Developers Conference (here's a video episode I produced about the event). I promoted #OGDY - Open Game Data Yes. I wanted to encourage more sharing of experience by people making interactive entertainment. I had a 7 minute timeslot and I scripted my talk and rehearsed it until I had it memorized. Down to the gestures!
The feedback came back from audience members: the talk was polished but soulless. My point seemed shallow compared to the pompous depth of my presentation style.
"Justin was feeling too self-important in his delivery (wide-eyed stares into the room and pregnant pauses should be followed by something revelatory)."
That feedback had the fortunate effect of making me quite concerned about over-preparing for my XOXO talk. How does one prepare not to over-prepare? With a lot of writing, rewriting, drafts, writing new drafts and throwing away the script.
Fortunately the topic for my talk is the same as the topic for my film - how I've shared myself online, why I failed to live up to my earliest goals, and what I've learned. So I'm steeped in the questions, steeped in the material, and deep in conversations with trusted advisors on how to best digest and spew forth what I've learned.
My strategy has been to rely on an outline instead of a script - easier with 20 minutes, more time to inhabit my ideas in progress. XOXO has filmed and posted their films with weeks of the event, so I look forward to hopefully sharing some footage of my XOXO remarks here.
A chap named Justin McMurray messaged me to apologize to referring to my "crappy green screen" in his DO Lecture about "turning the camera back on the internet". I'm honored by the reference (about 11 minute 20 seconds in), and curious how he snuck a peek in my studio to spy my green screen fabric held aloft by chip-clips.
I appreciate McMurray's message of doing and reflecting, doing and reflecting. I'm a big believer in sharing what I've learned, and what I'm learning from others. As humans alive with language and hungry minds, it's the best we can do to support each other: sharing our truths towards greater understanding. That's what I aim to do up on stage at XOXO!
Sharing knowledge is also what I aim to do with future episodes of the Justin Hall show. I've been immensely cheered to see additional people sign up to support future episodes on Patreon, even during this production pause. The growing monies inspire me to make more and hire others.
I know that making videos is the best way to raise money for making more videos; I have no current strategy to monetize my 20 years of links.net documentary, other than to hope it will send more folks with open wallets towards Patreon.com/justin. After I publish my documentary, I look forward to more interviews, more essays, more questions, more sharing what I've learned as long as I'm alive!