links.net
:
vita
:
fam
:
Peter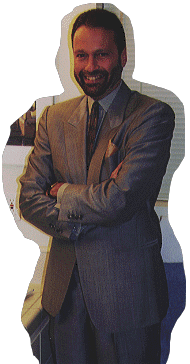 Peter is a high energy fellow. He likes to host meals, for example. I leaned in one time to help him assemble dinner while he was on the phone. Somewhere between reaching for a lemon and a large metal bowl to squeeze it into, it became clear that I couldn't do it the right way to complement his plan. Who am I to argue? He makes a fabulous meal, cleans rigorously, and participates very fully in conversation all at once. He's a force to witness.
As my sister's husband, he's occasionally acted as my father, giving me advice as an older man. He's a good mix of energetic, playful, and family oriented. Over time I've seen him become a measurably dedicated father to his own three children. And I hear he's a good lawyer too.
They began their family with Gideon Wesley, followed by Elias Webster, and most recently Cassidy Caitlin.
justin's links by justin hall: contact