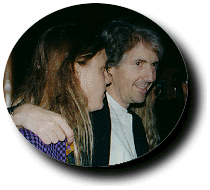 Louis
Wired Magazine was a wild success. It was a magazine that defined digital culture, as Rolling Stone helped define American Rock & Roll. Accordingly, Wired attracted a great number of fabulous minds. Visiting the San Francisco South of Market Wired Magazine offices in the mid-1990s was a parade of philosophers, freaks, celebrities, idealists and artists. It was a fantastic place for a nineteen year old hungry for the future.

As the most prominent voice of digital culture, Wired attracted folks committed to absolute ideals. People who believed that the core of Internet was to provide public access content - broad swaths of people sharing with each other, a worldwide community focus. And people who figured the Internet could be used to establish and distribute polished, provocative discussions by definitive leaders and thinkers.

Louis is the charismatic, driven founder of Wired. A rousing blend of idealism and marketing savvy - he could deliver a resounding defense of brand names, blistering new media metaphors, and righteous political pronouncements.

I became involved with Wired in the summer of 1994, when the geeks advising Wired began to build a companion web site, Hotwired. They hired a number of community-minded folks, and set about building the first commercial web magazine. As the deadline approached, the site wasn't developing according to schedule, and it was clear that the web was the future of the Internet. Louis and some of his financially-minded co-workers took a greater interest in HotWired.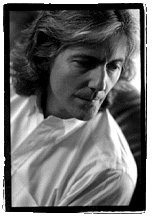 The original team fancied themselves to be building a crossroads, and community station for wandering web surfers. Louis & Co. intended to establish a strong Wired identity online. Some tensions over the company culture developed around this split, and the strong personalities behind this organ of digital culture eventually headed their separate ways.
It was a fantastic heady time. Over email and in meetings, there were pitched staff arguments over Wired's identity, web technologies and Internet culture. I love to debate, and Louis was willing to take up these issues with a long-haired nineteen year old editorial assistant late at night, at parties, at Wired on Sundays.
Early in his life, he spent a good amount of time on the set of the insane epic film Caligula, and ghostwrote the bookstory of the film with the Assistant Director - it's called the Ultimate Porno and it was one of the few books I read from cover to cover while I worked at HotWired.
Somehow I keep running into Louis in my dreams.
justin's links by justin hall: contact